ABOUT US
You should know us?
schooltimesindia.com is a National News Website dedicated to the growing and learning minds of every region as well as academic institutions like schools and colleges of India. The website publishes all types of school/college activities, student teachers, and education experts' interviews. Many regular columns on the school's performance and profiles of the best school of the week are also exhibited in the public interest. schooltimesindia.com always pursues higher standards of unbiased and factual journalism.
Who is heading?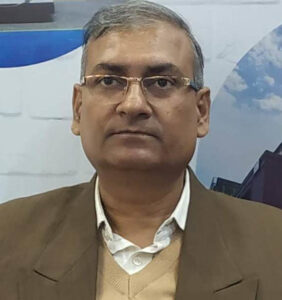 This is a unique web news platform headed by Suvash C. Choudhary a Senior Journalist & former Editor (Head of the Channel) Khabrain Abhi Tak a Hindi News Channel. He has acquired vast experience in Electronic and Print media both. He has been associated with various National English and Hindi daily Newspapers for more than 30 years.
Many qualified Principals and Educational experts are kind to provide their esteem guidance as advisors. A team of young Journalists are associated with the schooltimesindia.com representing different states of India. Some experienced Principals/Faculties/Teachers of various schools and other institutions are available for this news website by contributing valuable school children-centric articles on multiple subjects related to academic and competitive preparations.
Why needed?
The world of education related to school as well as college is growing day by day and facing a transition period. It needs a specific platform where all activities can be displayed and be available for the children, parents, teachers as well as the respective institutions of all regions. Other than this the school/college students/teachers/parents of all parts of India can interact their views on various issues related to education and govt. policies. Also, the central and state government's policies or the initiatives taken by the private school's management are needed to be available at the same stage. School children's activities are not getting as much attention as required for their encouragement and grooming. In the same way, the teachers and the principals of the private schools nurturing well in their fields are not getting the proper attention needed for their appreciation. They also deserve to be stimulated by recognizing their contributions more and more.
The academic arena was keen to have a platform that could provide all pieces of information related to school education under one roof. Such a situation catalyzed us to launch schooltimesindia.com. Our mission
is to provide the community with all academic news and improve their understanding of their children's development.
Feel free to send your news :
You can send your school's activities news, and photos. A review of school is an Exclusive item for us. The student's success stories and Principal, as well as teachers' achievements, are also important for our publication. A detailed profile of the School Management/Chairman/Director can get its best attention on our website. Provision to publish teacher vacancies are also available.
Email: [email protected]
Contact us :
Registered Office :
SCHOOLTIMESINDIA.COM
B 37 Rajendra Park
Sector -105, Gurgaon
PIN – 122006
Tel: 0124-2469220
Mob: 9212490840
9212350840
Your Comments :
As a community online news publisher, schooltimesindia.com will welcome the comments and suggestions from our valuable readers. Any informative error or data mistakes will be corrected as and when will be brought under the notice of the Editorial Head by our valuable viewers.
[email protected]
Legal Dispute :
For any legal dispute, the jurisdiction will be GURGAON.