Suvash C Choudhary / Editor-in Chief
New Delhi : President Ram Nath Kovind today presented the National Teacher Award 2021 to 44 best teachers from 28 provinces of the country on the occasion of Teachers' Day. In this program, all senior officers of the ministry including Union Education Minister Dharmendra Pradhan also joined through digital medium.
One from Himachal Pradesh, one from Haryana, one teacher from Punjab, one from Delhi, 2 teachers from Rajasthan, 2 teachers from Gujarat, 1 teacher from Madhya Pradesh, 2 teachers from Bihar, 2 teachers from Orissa, one teacher from West Bengal, Jammu One teacher from & Kashmir, one teacher from Ladakh, 2 teachers from Uttar Pradesh, 2 teachers from CBSE board, 1 teacher from Sainik School, one teacher from EMRS Mota, one teacher from Arunachal Pradesh, one teacher from Nagaland, Manipur One teacher from Sikkim, one teacher from Sikkim, one teacher from Mizoram, one from Tripura, 2 teachers from Assam, one from Jharkhand, one from Kerala, 2 teachers from Andhra Pradesh, 2 teachers from Telangana, one teacher from Karnataka, 2 from Tamil Nadu Teacher, 2 teachers from Maharashtra and one teacher from Puducherry were honored with the National Award by President Ram Nath Kobind today.
On this occasion, President Ram Nath Kovind said in his address that till date I keep remembering my respected teachers. I feel fortunate that after assuming the office of the President, I had the opportunity to visit my school, pay respect to my veteran teachers and seek their blessings.
He reminded me saying that my predecessor President Dr. A.P.J. Abdul Kalam used to attribute his success as a scientist to his teachers. He used to tell about a teacher in his school whose interesting style of teaching instilled in him the desire to become an aeronautical engineer in his childhood.
He said that Dr. Radhakrishnan was world-renowned as a philosopher and scholar. Although he held many high positions, he wanted him to be remembered only as a teacher. Dr. Radhakrishnan has left his indelible mark as a great teacher.
He said that our education system should be such that the students should inculcate loyalty to the constitutional values ​​and fundamental duties of citizens, strengthen the feeling of love for the country and make them aware of their role in the changing global scenario.
The President said that it is the duty of teachers to inculcate interest in studies in their students. Sensitive teachers can shape the future of students by their behavior, conduct and teaching.
President Kobind said that teachers should keep in mind that every student has different abilities, different talents, different psychology, different social background and environment. Therefore, emphasis should be laid on all round development of each child according to his special needs, interests and abilities.
Teachers who received National Teacher Award :
Shakti Patel, teacher of Mandla district of Madhya Pradesh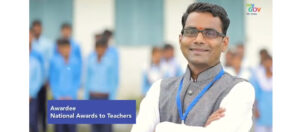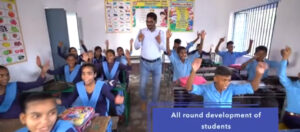 Haridas Sharma, acting head teacher of Dehrak, Ramgarh, Bhabua, Bihar
Ashok Kumar Satpathy, teacher of Bhadrak, Odisha District Government School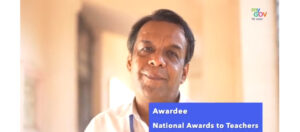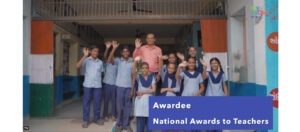 Ashok Kumar Mohanlal Parmar of Gujarat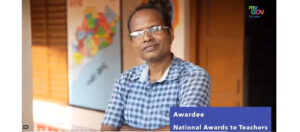 Ajit Kumar Sethi of Orissa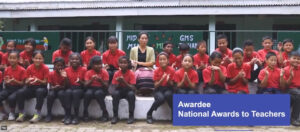 Swede Sunuo Zao of Nagaland
Vanitha Dayabhai Rathod from Gujarat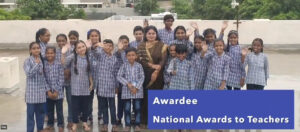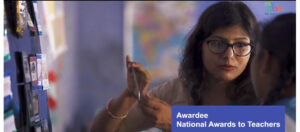 Tripti Mahour from Uttar Pradesh
Suruchi Gandhi from Delhi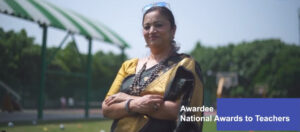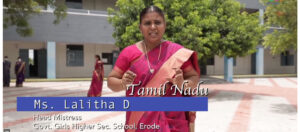 Lalitha D from Tamil Nadu.
Jecenta Vanlalengzami from Mizoram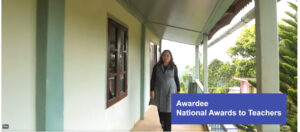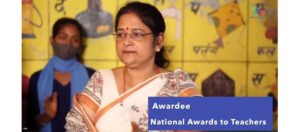 Chandana Dutta from Bihar
Achala Verma from Rajasthan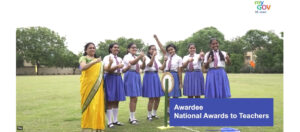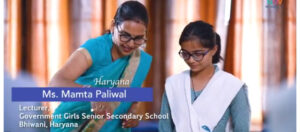 Mamta Paliwal, a mathematics teacher from Bhiwani, Haryana, was honored with the National Teacher Award on the occasion of Teacher's Day.