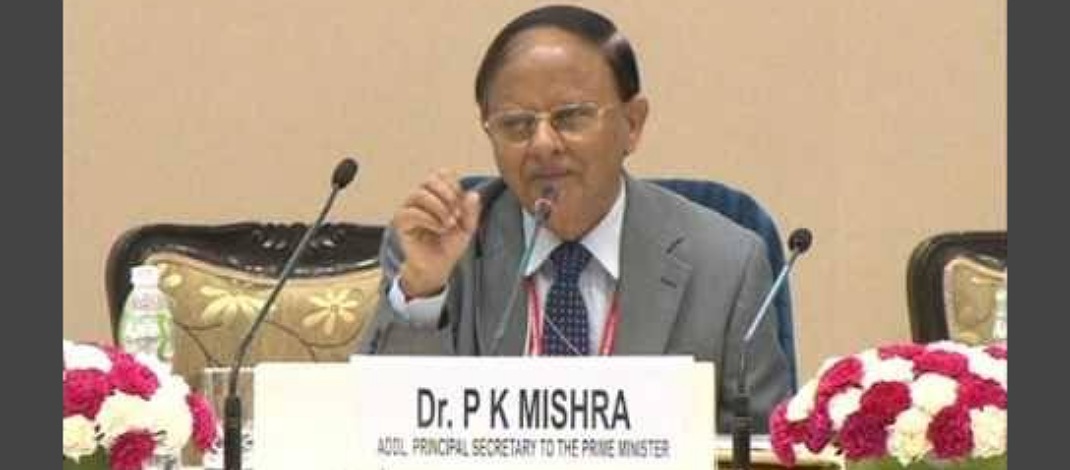 New Delhi : United Nations Office for Disaster Risk Reduction (UNDRR) today conferred Sasakawa Award 2019 for Disaster Risk Reduction to Dr. Pramod Kumar Mishra, Additional Principal Secretary to Prime Minister of India. The award was announced today at the Award Ceremony during the ongoing 6th Session of Global Platform for Disaster Risk Reduction (GPDRR) 2019 at Geneva.
Dr. P. K. Mishra from India received the 2019 Sasakawa award in recognition of his long-term dedication to improve the resilience of communities most exposed to disasters and his personal commitment to social inclusion as a critical principle to reduce inequality and poverty, enhancing the safety net of the socially and economically marginalized.
The United Nations Sasakawa Award is the most prestigious international award in the area of Disaster Risk Management. It was instituted more than 30 years ago and is jointly organized by the UNDRR and the Nippon Foundation. A total grant of USD 50,000 is distributed among the winners which can be either organizations or individuals. The theme of the 2019 Sasakawa award was "Building Inclusive and Resilient Societies". UNDRR received more than 61 nominations from 31 countries for the 2019 award.
During the day the Indian delegation attended Ministerial Roundtable discussions on 'Risk Informed Investments & Economics of DRR' and had a bilateral meeting with European Union on cooperation in India's initiative on disaster resilient infrastructure.
A high-level Indian delegation led by Dr. P K Mishra, Additional Principal Secretary to PM and comprising Shri Kamal Kishore, Member, NDMA and Shri Sanjeev Kumar Jindal, Joint Secretary (Disaster Management), Ministry of Home Affairs is attending the 6th Session of Global Platform for Disaster Risk Reduction (GPDRR) in Geneva, Switzerland from 13-17 May, 2019. GPDRR is a biennial multi-stakeholder forum established by the UN General Assembly to review progress, share knowledge and discuss the latest developments and trends in reducing disaster risk.