National Sports Federations in India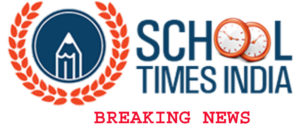 New Delhi :  Government of India deals only with the national sports federations in India (NSFs) and grants recognition to them to become eligible to receive financial as well as other forms of assistance. Only 56 NSFs are recognised by the Government for different sports disciplines .
This information was given by Minister of State (Independent Charge) for Youth Affairs and Sports Kiren Rijiju in a written reply to the Lok Sabha today.
He said that normally, elections are held by the NSFs at the intervals prescribed under the bye-laws of the concerned NSFs.
In order to ensure that NSFs function in a democratic manner, Government has prescribed model election guidelines to be followed by the NSFs for their elections which has been made an integral part of the National Sports Development Code of India, 2011 (NSDCI).
He informed that NSDCI, inter-alia, contains instructions on democratic and healthy management practices, age and tenure limits of office bearers, holding of elections as per model election guidelines devised by the Government, etc.
The Minister also said that from the year 2010, the Government has introduced a system of annual recognition procedure for the NSFs, under which annual recognition is granted to those NSFs which comply with the provisions of NSDCI including holding of elections in time.
LIST OF RECOGNISED NATIONAL SPORTS FEDERATIONS
| | |
| --- | --- |
| S. No. | Name of National Sports Federations |
| 1 | All India Chess Federation |
| 2 | All India Football Federation |
| 3 | All India Sports Council of the Deaf |
| 4 | All India Tennis Association |
| 5 | Amateur Baseball Federation of India |
| 6 | Amateur Kabaddi Federation of India |
| 7 | Amateur Soft Tennis Federation of India |
| 8 | Athletic Federation of India |
| 9 | AtyaPatya Federation of India |
| 10 | Badminton Association of India |
| 11 | Ball Badminton Federation of India |
| 12 | Basketball Federation of India |
| 13. | Boxing Federation of India |
| 14 | Bridge Federation of India |
| 15 | Cycle Polo Association of India |
| 16 | Cycling Federation of India |
| 17 | Equestrian Federation of India |
| 18 | Fencing Association of India |
| 19 | Federation of Motor Sports Clubs of India |
| 20 | Handball Federation of India |
| 21 | Hockey India |
| 22 | Indian Body Builders Federation |
| 23 | Indian Kayaking & Canoeing Association |
| 24 | Indian PencakSilat Federation |
| 25 | Indian Rugby Football Union |
| 26 | Judo Federation of India |
| 27 | Karate Association of India |
| 28 | Kho-Kho Federation of India |
| 29 | Kudo International Federation India |
| 30 | Mallakhamb Federation of India |
| 31 | Netball Federation of India |
| 32 | Paralympic Committee of India |
| 33 | Indian Polo Association |
| 34 | Roll Ball Federation of India |
| 35 | Roller Skating Federation of India |
| 36 | Rowing Federation of India |
| 37 | School Games Federation of India |
| 38 | Sepaktakraw Federation of India |
| 39 | Shootingball Federation of India |
| 40 | Softball Association of India |
| 41 | Special Olympic Bharat |
| 42 | Squash Racket Federation of India |
| 43 | Swimming Federation of India |
| 44 | Table Tennis Federation of India |
| 45 | Tennikoit Federation of India |
| 46 | Tennis Ball Cricket Federation of India |
| 47 | Ten-Pin Bowling Federation of India |
| 48 | Billiards and Snooker Federation of India |
| 49 | National Rifle Association of India |
| 50 | Indian Triathlon Federation |
| 51 | Tug-of-War Federation of India |
| 52 | Volleyball Federation of India |
| 53 | Indian Weightlifting Federation, |
| 54 | Wrestling Federation of India |
| 55 | Wushu Association of India |
| 56 | Yachting Association of India |