Suvash C Choudhary / Editor-in-Chief 
New Delhi : Prime Minister Narendra Modi, while addressing the exam on 2021 program in the discussion on lakhs of students of India and abroad, said that we have one word for exam here – criterion. It means to tighten yourself, it is not that the exam is the last chance. Examination is a step, not the ultimate goal. There will be many more occasions in life when you will be able to showcase your talent. The exam is a perfect opportunity to tighten yourself up to live a long life in a way. If you have two hours to study, then read every subject in the same manner. If it is a matter of studies, then take the difficult thing first.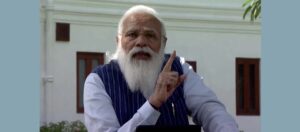 He talked to the children studying in Indian schools in the country and abroad in a long span of about two and a half hours and also gave answers to their sharp and pithy questions through digital medium. He said that children should never be pressurized to study. If the pressure outside is gone then the pressure of the exam will never be felt. He was told that today some parents are so busy that they see their child's strength by looking at the results of the exam. He stressed that it is necessary that in class X, even in class X, you should learn to observe life around you. There are so many professions around you, there are nature of jobs.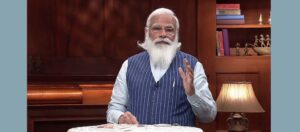 On the question of a child, PM Modi said that "free time, do not consider it empty, it is treasure, treasure. Open time, do not consider it empty, it is treasure, treasure." He said that free time is a good fortune, empty. Time is an opportunity. There should be moments of free time in your routine. Examination is an opportunity to build life, it should be taken as it is.
He said that we should keep looking for opportunities to test ourselves, so that we can do better. We should not run. He told the children that you are not afraid of exam, you are afraid of someone else and what is that? An atmosphere has been created around you that this exam is everything, this is life. And we become more conscious than necessary. We start thinking a little bit more.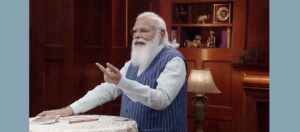 PM Modi said that life is very long, there are many stops, the exam is a small stop. We should not create pressure, whether it is teacher, student, family or friend. If the outside pressure decreases, the pressure of the exam will never be felt. When it comes to studies, take the difficulty that is your mind first, you are a stress, try to attend it. When you engage in tough, then it will become even easier.
Where did children question Prime Minister Narendra Modi?
Discussion on the exam held today with Prime Minister Narendra Modi during 2021 Andhra Pradesh, Malaysia, Manipur, Kanya Kumari, Bangalore – Karnataka, Patna – Bihar, Kuwait, Mussoorie – Uttarakhand, Raipur – Chhattisgarh, Pushkar – Rajasthan, Ahmedabad – Gujarat, Gohati – Assam, Kolkata – West Bengal students, teachers and parents asked questions. Some of them asked live questions, some even sent their questions on the Narendra Modi app. The Prime Minister talked openly to the students for about two and a half hours. Many times laughed at the questions of the children, and at times they got serious, especially the parents and teachers were also advised to treat children with refined behavior.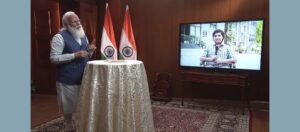 What did the Prime Minister say in the discussion on the exam?
The Prime Minister said that it is also necessary to keep in mind what things should be avoided in free time, otherwise those things will be consumed all the time.
In the end you will be fed up rather than being refreshed. Will start feeling tired.
When you earn free time, you get to know its highest value.
Therefore, your life should be such that when you earn free time, it will give you immense pleasure. Children are very smart.
It is difficult to say what you will or will not do, but there is every possibility that what you are doing, he looks at it very closely and is eager to repeat it.
Often parents set some goals in their mind, make some parameters and fulfill some dreams.
Then the burden of fulfilling those dreams and goals is passed on to the children. We unknowingly consider the children to be instruments for our goals and when they fail to pull the children in that direction, then they say that Children lack motivation and inspiration.
We unknowingly consider children as instruments for our goals, and when they fail to pull children in that direction, they begin to say that children lack motivation and inspiration.
Your child should not be self-published, your child must be self-published. The light that you want to see inside children, the light should be illuminated from inside them.
The first part to motivate anyone is training.
Proper training Once the mind of the child is trained, then the time of motivation will begin.
One aspect in the choice of career is that many people are looking for easy route in life. Very soon, you get the same, become financially bigger states.
This desire becomes the reason for the beginning of darkness sometimes in life.
It feels good to be lost in dreams.
Dreaming is a good thing, but it is not right to sit around dreaming and keep sleeping for dreams.
It is very important to go beyond dreams, resolve to achieve your dreams.
The things that you are completely connected with have become engrossing.